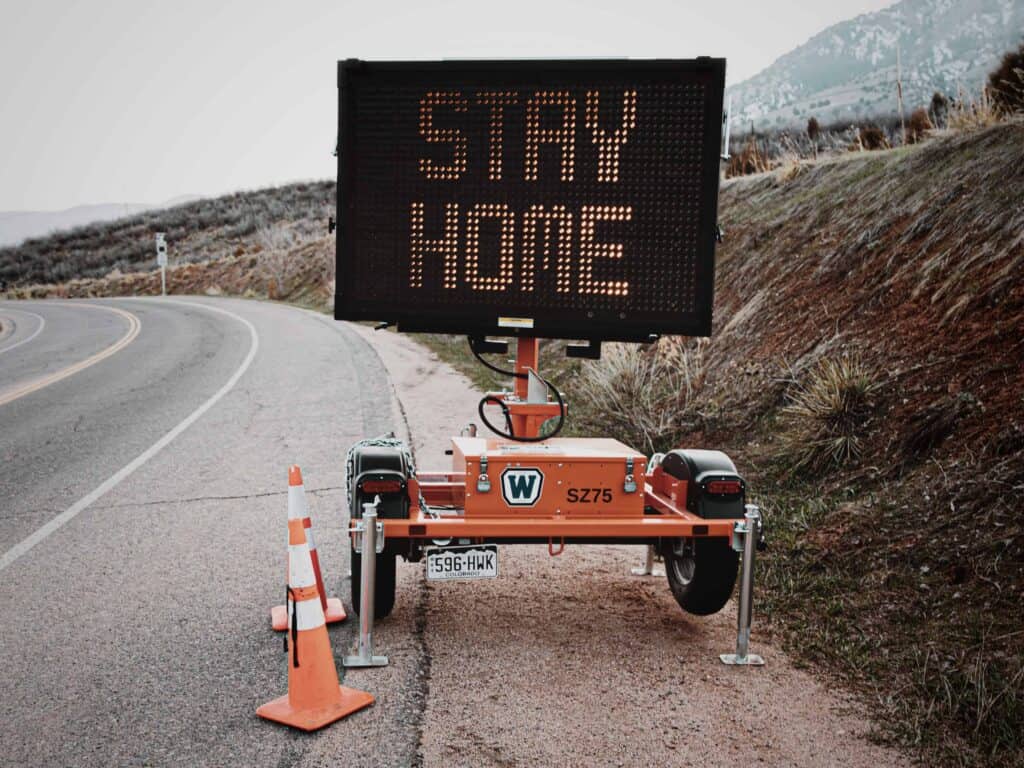 The ongoing national emergency is still too new and too fluid for any of us to glean much beyond the obvious—wash your hands, stay inside, and practice kindness and grace toward others. But that has not stopped prognosticators from discussing what a post-COVID-19 nation and world will look like. For some, the answer appears to be more government. For others, the answer is the opposite, a return to greater local decision-making. To be sure, how our civic and social institutions function will change at the margins, but that should not mean that we radically reshape how our nation functions.
Throughout the country, there are reports at the local, state, and federal levels that there have been emergency orders and rules loosening regulatory requirements on individuals and businesses to allow quick adjustments to address the crisis. After this crisis is over, our governmental institutions should review how the administrative state encumbers civil rights every day in ways that do not benefit individuals or society, and worse, encroach on constitutionally protected liberties.
For example, the District of Columbia Council passed an emergency bill allowing certain bars and restaurants to sell alcohol via carryout or delivery to help provide some economic relief for the struggling service industry. In Pennsylvania, the state has waived certain requirements for cosmetologists and barbers so they can maintain their licenses and more readily return to work.
At the federal level, the U.S. Department of Transportation has waived some regulations for commercial drivers holding commercial learner's permits so that the transportation of essential supplies and people will not be interrupted. And while pallets of hand sanitizer have allegedly sat for weeks waiting for approval by Food and Drug Administration (FDA) inspectors, distilleries across the country have converted their operations to produce alcohol-based cleanser addressing shortages in their communities, including my own where distillery-based cleanser was the only kind this author could find (the FDA has now formalized guidance stating it will not start enforcement actions against such producers and the Treasury Department's Alcohol and Tobacco Tax and Trade Bureau issued guidance stating that tax-free ethanol may be used to produce sanitizer). When the national emergency has passed, the question should not be when these loosened requirements should be reinstated, but whether they should even exist in the first place.
In the past few weeks, there have also been calls for a moratorium on pending, upcoming, or new federal rulemakings. But such an action would be a mistake. Like the emergency orders and rules that have been promulgated to provide flexibility and relief during this crisis, many regulations in the federal rulemaking pipeline are deregulatory efforts, including rules implementing the Executive Orders 13891 and 13892, which are aimed at reining in unlawful administrative state action. Similarly, the Office of Management and Budget (OMB) recently finished a request for information to collect comments and build on the principles set forth in Executive Order 13892. To date, OMB has received and made public over 1,000 comments highlighting the difficulties regulated individuals and entities face during agency enforcement actions and adjudications. You can read NCLA's comment to OMB here.
Despite what some have suggested, promulgating crisis-related rules and continuing with current deregulatory efforts are not mutually exclusive actions. If anything, this crisis has shown that there is a need for a regulatory safety valve so that regulations do not stand in the way of creative solutions to the complicated problems this current crisis has created. It is hoped that when we reach the other side of these troubled waters, we will not waste the lessons learned, and we will be able to unencumber ourselves from unnecessary and unconstitutional administrative interference.