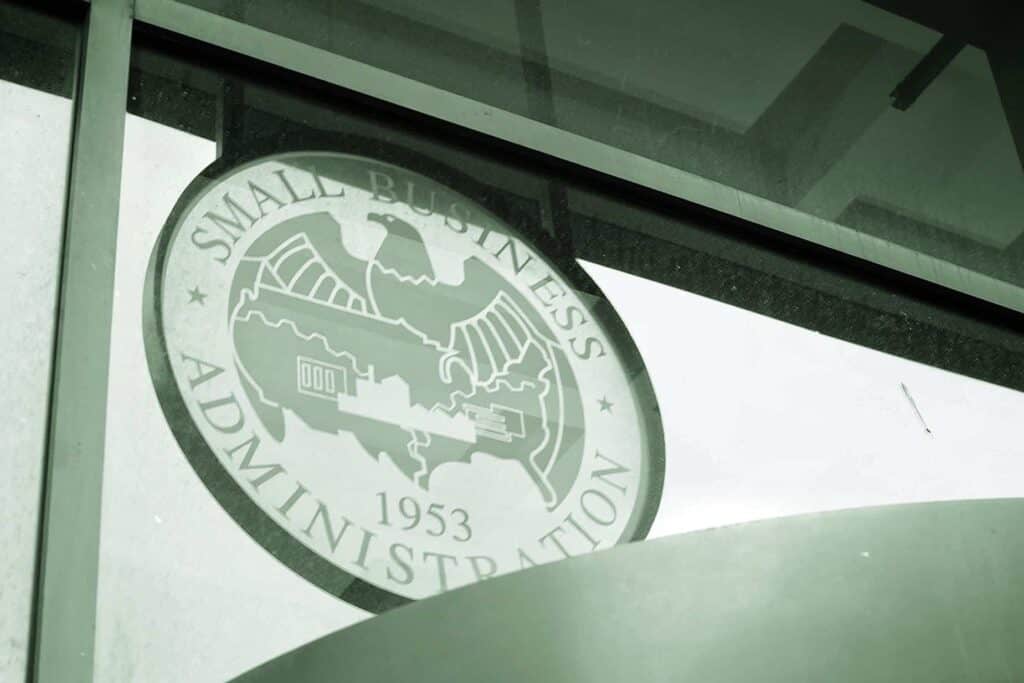 As the nation's struggle to contain COVID-19 continues into the latter half of 2020, Congress is considering a second major stimulus package to stem the flow of financial (and human) suffering across the sinking economy. The first stimulus package—the CARES Act—was worth nearly $2 trillion, the largest in American history. A major component of the CARES Act was the Paycheck Protection Program (the "PPP"), through which Congress has made $659 billion dollars available in fully backed, fully guaranteed government loans to small businesses affected by the economic downturn. The program was set to expire at midnight on June 30, 2020, but just three hours prior, the Senate passed a bill to extend the program to August 8, 2020. The House followed suit the next day, and the President signed the bill into law on the Fourth of July.
Five more weeks of PPP, however, was unlikely to help many small businesses still in need given the agency tasked with administering the loan program. Since the passage of PPP, the Small Business Administration ("SBA") has usurped the legislative prerogative and claimed for itself the power to exclude "unworthy" businesses from the program, despite Congress's straightforward instruction that guarantees loans for all small businesses that were open as of February 15, 2020.
Dozens of businesses across the country have challenged SBA's ineligibility rules, including political lobbyists, prurient or adult businesses, tribal casinos, payday lenders, builders and landlords, companies in bankruptcy proceedings, and companies with owners who have a criminal history or pending criminal charges. Although the specifics of each lawsuit have varied, the unifying theory of these cases is this: SBA's ineligibility rules are a lawless power-grab by an agency lacking any legislative delegation of authority to exclude categories of small businesses from the PPP.
In response to these lawsuits, as well as public comments and several letters from Congress, SBA has continually changed its PPP eligibility rules—breeding confusion in both small businesses who need emergency relief and lenders tasked with processing PPP applications.
Take, for example, SBA's "Criminal History Rule," which, in its four iterations, has excluded small businesses based on varying criteria relating to an owner's criminal record or pending criminal charges. The rule is emblematic of how SBA's arbitrary rulemaking is untethered from any legal or rational basis, and how that does not stop the agency from asking courts to defer to its "expertise."
On June 10, 2020, the New Civil Liberties Alliance filed a complaint in Carmen's Corner Store, the first of NCLA's two lawsuits challenging SBA's Criminal History Rule. Within 12 days of NCLA's suit, SBA changed the Criminal History Rule not once, but twice. The second change came on June 24, just six days before the program's scheduled expiration, on the same day the agency's reply brief was due to the court. In the reply SBA filed contemporaneously with its eleventh-hour rule change, the agency argued that its most-recent change to the Criminal History Rule deprived the court of the power to declare SBA's rules unlawful because SBA had made the individual plaintiffs in the litigation (including the plaintiffs in a related suit brought by the ACLU) newly eligible for PPP loans.
United States District Judge Catherine C. Blake declared that she still had authority to decide the case and ruled that the iterations of SBA's Criminal History Rule prior to June 24 had been arbitrary and capricious. Recognizing the confusion SBA had caused with its erratic rulemaking, Judge Blake ordered SBA to pre-authorize and fully guarantee PPP loans for each plaintiff and gave each plaintiff until July 21 to secure their loans. But Judge Blake departed from the rationale accepted by most judges who had considered the issue. Applying Chevron deference, Judge Blake ruled that the Criminal History Rule as amended on June 24 was a lawful exercise of SBA's implicit power and expertise to ensure that PPP loans, which are not meant to be repaid, go only to credit-worthy business owners who can repay them. Congress setting basic, bright-line criteria for PPP loans was apparently "ambiguous," which allowed SBA to "fill in" its own additional criteria with no basis in the statute.
While Judge Blake's ruling was a great victory for the plaintiffs, it left SBA's hubris unchecked. SBA continued to provide the outdated and unlawful June 12 version of the PPP application on its website at least until July 6, 2020. The agency's failure to make the most-recent application available increased confusion surrounding the program and left little hope that an extra five weeks of PPP will help those small businesses hurt not only by the economic downturn but by SBA's lawlessness.
But even if SBA had shown willingness to abide by Judge Blake's ruling in a timely manner, the point remains that the agency assumed powers that Congress never gave it. Rulings like that in Carmen's Corner Store show the troubling state of Chevron deference: agencies can depend on Chevron deference whenever a statute does not explicitly deny what the agency believes to be its own implicit authority. When this happens during an emergency, as it did to small business owners wrongly excluded from PPP, the people injured by the agency's overreach don't have the years it takes to litigate the continued extension of Chevron—the whole point of the CARES Act was to give emergency funds expeditiously.
To make sure courts require agencies to administer aid as required by law, then, the CARES Act 2.0 must apparently conceive of and explicitly reject every way in which an agency might expand its own power under the law. Aside from the absurdity of this outcome, there's a more pernicious follow-on effect. It places Congress in a "COVID-22" (to steal a phrase from my colleague John Vecchione). Courts' willingness to see ambiguity in a statute anytime its text is not fully explicit means Congress must draft statutes to unequivocally limit agency overreach. But then, in litigation over other statutes already on the books, agencies can point to a new, unequivocal statute as proof that Congress knows how to limit implicit agency power when it wants to, instigating courts to expand Chevron's reach even further. Each time a court requires a more explicit statement, it further shifts the legislative power from Congress to the President.
Our nation's pandemic response has revealed cracks in our political system and the human suffering that fills those seams. Americans must be able to rely on a legislative response to complex and far-reaching problems. The system only works if the three branches guard their respective powers jealously. But each time we face an emergency, the judicial and legislative branches acquiesce to executive overreach. We cannot expect the executive branch to cede its ever-expanding powers; the body politic must take back its power and the courts must fulfill their constitutional role.
Photo Credit: Mr. Blue MauMau