Lunch & Law Speaker Series
Join the new civil liberties movement. Protect Americans from the Administrative State!
The NCLA Lunch and Law speaker series hosts dynamic panelists that address timely issues pertaining to the Administrative State and the cases brought about as a result of its threat to our civil liberties. These events are usually held monthly at NCLA's Washington, DC headquarters, but due to COVID-19, we are hosting them online.
Sign up to receive alerts regarding upcoming events!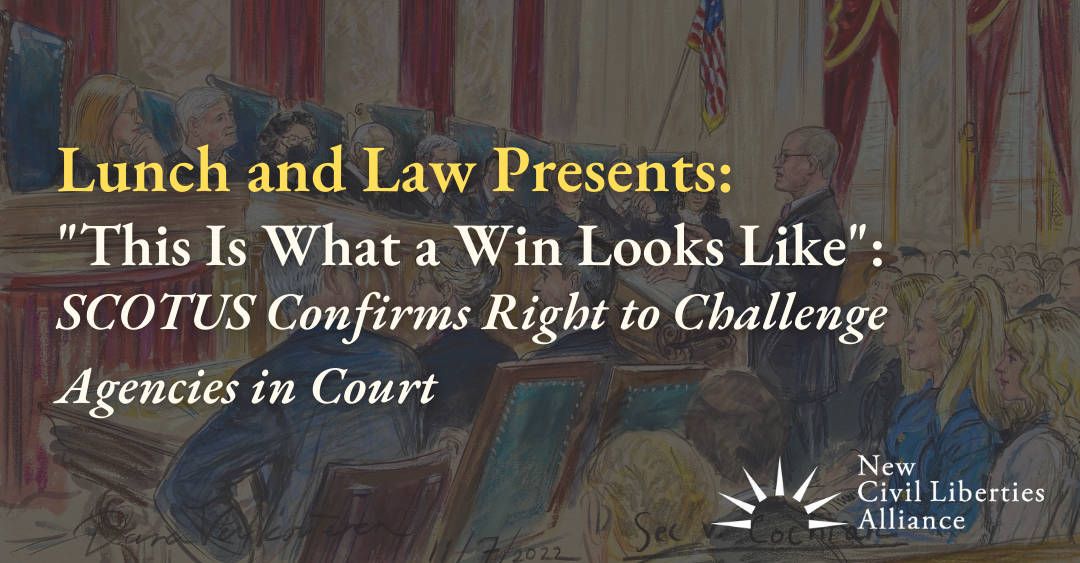 After seven years of an uphill battle challenging the adjudicatory process at the Securities and Exchange Commission, Michelle Cochran's backbreaking journey has paid off. In a historic and unanimous Supreme Court victory in Axon v. FTC consolidated with SEC v....