Robert Shipp v. U.S. Bureau of Prisons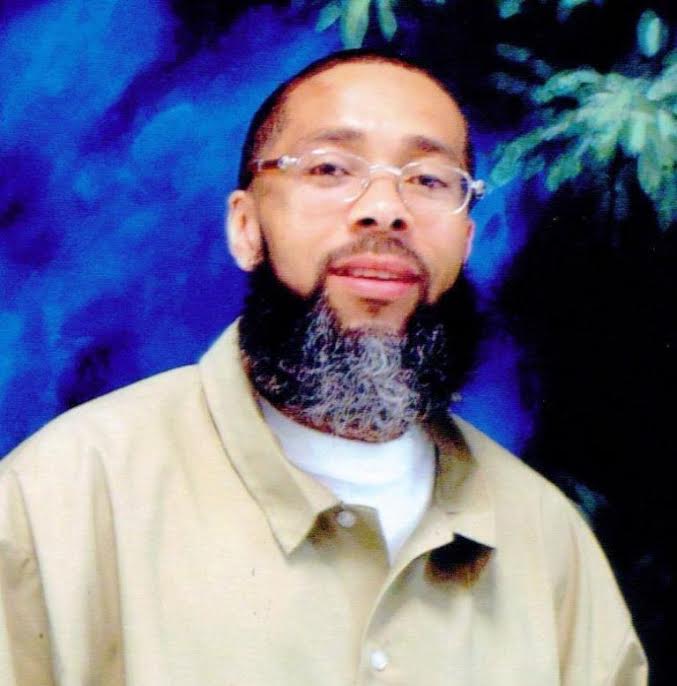 In December 2018 the president signed the First Step Act into law. The act was a bi-partisan criminal justice reform bill, that, among other things increased the amount of merit time deductions from his sentence a federal prisoner could earn each year for good behavior. The law was supposed to take effect immediately, but the Bureau of Prisons adopted an unnatural reading of the new statute to delay Congress' direction.
Mr. Shipp should have been released from prison almost immediately after the act became law, but the BOP's unreasonable delay kept him in prison beyond his lawful release date. NCLA sued to force the BOP to apply the law as written.
Join the new civil liberties movement. Protect Americans from the Administrative State!
CASE STATUS:
Voluntarily Dismissed after Mr. Shipp's release from custody on July 19, 2019
CASE START DATE:
June 14, 2019
DECIDING COURT:
U.S. District Court for the District of Columbia
ORIGINAL COURT:
U.S. District Court for the District of Columbia
June 17, 2019 | Complaint, Shipp v. U.S. Bureau of Prisons
A term of imprisonment is satisfied through actual time in custody plus good time credits. 18 U.S.C. §§ 3624(a), (b). The Sentencing Reform Act of 1984 eliminated the federal parole system and sharply cut back on the rate at which federal prisoners could earn good time credit, providing in § 3624(b) that prisoners could receive "credit toward the service of the prisoner's sentence, beyond the time served, of up to 54 days at the end of each year of the prisoner's term of imprisonment."
June 17, 2019 | Plaintiff's Emergency Motion for a Temporary Restraining Order and Preliminary Injunction
Specifically, Plaintiff requests an order directing Defendants to immediately recalculate the available good time credits for him and all persons in the custody of the Bureau of Prisons, and immediately release from custody any person with a release date that has already passed. Plaintiff requires emergency relief because Defendants' refusal to apply the statute as now effective is resulting in the continued, unlawful, incarceration of Plaintiff and others similarly situated.
June 17, 2019 | NCLA Demands that Bureau of Prisons Follow the Law in Recalculating Prison Sentences for Thousands in Custody
Washington, DC – Robert Shipp has served his time and then some, but the U.S. Justice Department's Bureau of Prisons (BOP) refuses to apply a statutory recalculation for "good time" credit to his sentence until July 19, 2019. The BOP has already recalculated Mr. Shipp's release date as May 6, 2019 under the First Step Act, but more than one month past his release date, Mr. Shipp is still in custody. The New Civil Liberties Alliance has filed a Complaint and an Emergency Motion for Temporary Restraining Order and Preliminary Injunction in the U.S. District Court for the District of Columbia, demanding that BOP immediately apply the recalculated good time credits for Shipp and for all other persons in BOP's custody whose release dates have already passed.
Congress passed the First Step Act on December 21, 2018, specifically directing BOP to immediately recalculate available good time credits for any person in its custody. The statute amended the good time credits granted by BOP from 47 days per year to 54 days per year, but BOP refuses to implement the statutory changes passed by Congress until July.
BOP's failure to follow the directive of Congress and apply the law as written has resulted in the unlawful custody of Mr. Shipp, who is currently being held in home confinement in Chicago with an ankle monitor.
"The Bureau of Prisons must follow Congress' orders to release prisoners who have lawfully served their sentences. Agencies like BOP cannot wait until it is convenient for them to follow the law. Through this lawsuit, NCLA is holding BOP accountable to the thousands of people nationwide in its custody who should have already been released based on the change in the law. "
—Caleb Kruckenberg, Litigation Counsel
ABOUT NCLA
NCLA is a nonprofit civil rights organization founded by prominent legal scholar Philip Hamburger to protect constitutional freedoms from violations by the administrative state. NCLA's public-interest litigation and other pro bono advocacy strive to tame the unchecked power of state and federal agencies and to foster a new civil liberties movement that will help restore Americans' fundamental rights. For more information visit us online: NCLAlegal.org.
Click to read here
July 8, 2019 | Despite Sentencing Reform, the US Bureau of Prisons is Holding Thousands of Inmates Illegally Beyond their Release Dates
Originally published in Washington Examiner on July 8, 2019
---
Robert Shipp is serving the remainder of a federal prison sentence on an ankle monitor in Chicago, Illinois. But Shipp is being held unlawfully by the U.S. Bureau of Prisons.
Even though he was due to be released from custody last month under a change in federal law, the BOP has refused to release him while it waits until July 19, 2019 to apply the new law at its discretion. There are some 4,000 federal prisoners like Shipp across the country who sit in limbo at BOP's mercy.
Congress eliminated parole for federal prisoners in 1984, and ever since, a person must serve the full term of imprisonment to which he has been sentenced. The only credit one may receive toward that sentence is "up to 54 days at the end of each year of the prisoner's term of imprisonment" for good behavior. This language may appear to mean that someone would be able to receive 54 days off of his sentence every year, but the BOP actually uses a calculation methodology that grants good time only for time spent in prison, as opposed to the duration of the sentence imposed by the court. This difference results in about 47 days off a sentence every year, or about a week less than what Congress intended. While seven days per year may not seem like much time to give up, these weeks add up over the course of years long sentences.
On Dec. 21, 2018, as a part of the First Step Act of 2019, Congress finally fixed this accounting problem and ordered BOP to give prisoners the full 54 days of good time credit they earn for good behavior every year. Congress expected this bipartisan fix to take effect immediately.
When the First Step Act was passed, an estimated 4,000 people became eligible for release from custody under the good time fix. But they weren't released.
Shipp is one of those people. Originally sentenced in 1993 to a mandatory life term in prison for selling drugs, Shipp's time in BOP custody was reduced to 30 years thanks to retroactive criminal justice reform legislation. With good time credit, he had been set for release on Nov. 26, 2019.
When the First Step Act passed in December, Shipp's release date should have been recalculated to March 26, 2019. But that release date came and went, and the BOP continued to hold him in custody. This month, the BOP finally informed Shipp that even though it has already calculated his release date (as May 6, 2019) and agrees that his release date is in the past, he is not scheduled to be released until July 19, 2019. According to the agency, the First Step Act doesn't actually take effect until then. The BOP has, yet again, come up with a creative loophole to avoid its legal responsibilities and keep people in custody longer.
Each day the BOP ignores Congress' orders, thousands of people continue to be held beyond their lawful release dates, away from their families. BOP is stealing time from them that they will never get back. Agencies like the BOP cannot wait until they find it convenient to follow the law; they should uphold the law and give people the good time credit they have earned.
Caleb Kruckenberg is litigation counsel at the New Civil Liberties Alliance, which recently filed a complaint against the BOP and requested an emergency court order forcing the agency to comply with the law as written.