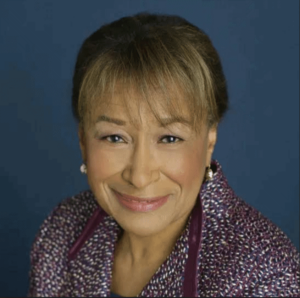 Washington, D.C. — The New Civil Liberties Alliance proudly congratulates the Chairman of our Board of Advisors, the Honorable Janice Rogers Brown, who has been selected as one of three recipients of the distinguished 2019 Bradley Prizes. Judge Brown is a retired judge of the U.S. Court of Appeals for the D.C. Circuit and a former Associate Justice of the California Supreme Court. Few judges have been as devoted to the U.S. Constitution and its underlying principles of liberty and the rule of law. Not only is she attached to ideals of constitutional liberty, but Judge Brown also sets the highest standards of personal integrity and moral decency.
"Janice's remarkable legal career stands out for her principled dedication to the rule of law and her commitment to an originalist interpretation of the Constitution," said Rick Graber, President and CEO of The Bradley Foundation. "As a U.S. Court of Appeals judge, she vigorously defended individual liberties and steadfastly ruled against the expansion of government in our lives. We look forward to celebrating her accomplishments."
"What really sets Janice apart is her devotion to law and the Constitution," said Philip Hamburger, President and Founder of NCLA and a 2017 Bradley Prize recipient himself. "Judge Brown served with rare distinction on the D.C. Circuit, where her opinions on administrative power stood out for their eloquent repudiation of its dangers. NCLA looks forward to celebrating Janice Rogers Brown for her extraordinary contributions to the preservation of civil liberties for all Americans."
The Lynde and Harry Bradley Foundation, which is based in Milwaukee, honors scholars and practitioners every year whose accomplishments reflect the mission of the foundation to "restore, strengthen and protect the principles and institutions of American exceptionalism."
Recipients of the 2019 Bradley Prizes will be recognized in Washington, DC on May 7th.
ABOUT NCLA
NCLA is a nonprofit civil rights organization founded by legal scholar Philip Hamburger to protect constitutional freedoms from violations by the Administrative State. NCLA's public-interest litigation and other pro bono advocacy strive to tame the unlawful power of state and federal agencies and to foster a new civil liberties movement that will help restore Americans' fundamental rights.